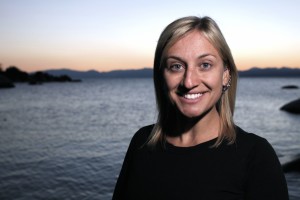 Dr. Kellyn Milani is a licensed Naturopathic Doctor and primary care physician in the states of Montana and California. She received her medical degree from Bastyr University and her clinical training in family medicine at the Bastyr Center for Natural Health in Seattle, Washington.
While at Bastyr, she gained advanced training in IV therapy, gynecology, men's health, teen health, endocrinology (including Wilson's Temperature Syndrome) and environmental medicine. Dr. Milani enjoys working with families and appreciates that the best healing occurs when the whole family is involved. She also has a passion for cooking and enjoys helping her patients explore new types of cuisine.
She is currently working on a certification in treating Chronic Inflammatory Response Syndrome (CIRS), also known as biotoxin illness, with Dr. Ritchie Shoemaker.  She uses a patient-centered, integrative approach to medicine with a focus on finding the most appropriate therapy for each individual.
Dr. Milani is currently seeing patients at Bukovina in Auburn, California and at Trillium Integrative Medicine in Bozeman, Montana.
Bukovina is an integrative medical clinic focusing on chronic illness.  Trillium Integrative Medicine is currently the only clinic in the world with multiple practitioners specializing in CIRS and chronic Lyme disease.
Dr. Milani grew up in Tahoe City, California and lives an active outdoor lifestyle climbing, hiking and skiing. When not in the clinic or in the wilderness, you may see Dr. Milani around town with her dog Ulysses.
You can read more about Dr. Milani and her own personal journey to health on her blog.